Top games
[
Switch to images
]
| Game Title | Genre | Date | Rating |
| --- | --- | --- | --- |
| | Adventure-Role-RPG Games | 02-07-2008 | |
| | Thinking Strategy Games | 01-24-2008 | |
| | Action games | 03-26-2008 | |
| | Reflex-mouse games | 10-23-2004 | |
| (A télécharger) | Thinking Strategy Games | 06-22-2009 | |
| | Thinking Strategy Games | 02-06-2009 | |
| | Funny games | 03-15-2008 | |
| | Action games | 09-26-2008 | |
| | Reflex-mouse games | 12-30-2004 | |
| | Race Simulation Games | 05-10-2007 | |
| | Thinking Strategy Games | 05-15-2007 | |
| | Funny games | 02-16-2007 | |
| | Sport games | 04-04-2008 | |
| | Funny games | 03-03-2009 | |
| | Shooting games | 03-04-2009 | |
| | Sport games | 03-25-2008 | |
| | Sport games | 05-10-2007 | |
| | Music Games | 04-06-2008 | |
| | Funny games | 05-09-2004 | |
| (A télécharger) | Thinking Strategy Games | 04-01-2009 | |
| | Arcade Games | 04-27-2009 | |
| | Adventure-Role-RPG Games | 10-26-2008 | |
| (A télécharger) | Funny games | 12-24-2008 | |
| | Platform games | 03-17-2008 | |
| | Funny games | 03-02-2007 | |
| | Battle games | 08-22-2004 | |
| | Platform games | 05-10-2007 | |
| | Platform games | 05-06-2004 | |
| | Platform games | 01-15-2005 | |
| | Sport games | 05-14-2007 | |
| | Battle games | 05-10-2007 | |
| | Thinking Strategy Games | 05-10-2007 | |
| | Action games | 05-09-2007 | |
| | Sport games | 06-15-2002 | |
| | Race Simulation Games | 11-17-2004 | |
| | Sport games | 05-19-2007 | |
| | Funny games | 06-25-2004 | |
| | Platform games | 05-06-2003 | |
| | Thinking Strategy Games | 05-18-2007 | |
| | Sport games | 05-10-2007 | |
| | Thinking Strategy Games | 04-06-2007 | |
| | Arcade Games | 11-10-2004 | |
| | Funny games | 06-25-2004 | |
| | Card games | 01-08-2008 | |
| | Thinking Strategy Games | 01-14-2008 | |
| | Thinking Strategy Games | 01-21-2008 | |
| | Funny games | 03-08-2002 | |
| | Card games | 02-01-2008 | |
| (A télécharger) | Thinking Strategy Games | 02-11-2008 | |
| | Funny games | 02-21-2008 | |
| | Reflex-mouse games | 03-06-2008 | |
| | Race Simulation Games | 03-18-2008 | |
| | Action games | 04-09-2008 | |
| | Action games | 04-08-2008 | |
| | Platform games | 05-02-2008 | |
| | Action games | 05-03-2008 | |
| | Action games | 05-08-2008 | |
| | Race Simulation Games | 05-09-2008 | |
| | Card games | 04-19-2008 | |
| | Funny games | 05-02-2008 | |
| | Casino Games | 04-24-2008 | |
| | Arcade Games | 06-13-2008 | |
| | Music Games | 06-19-2008 | |
| (Scores) | Funny games | 06-21-2008 | |
| | Thinking Strategy Games | 06-21-2008 | |
| | Battle games | 06-26-2008 | |
| (Scores) | Funny games | 06-26-2008 | |
| | Sport games | 06-28-2008 | |
| (Scores) | Thinking Strategy Games | 07-01-2008 | |
| (Scores) | Thinking Strategy Games | 06-29-2008 | |
| | Sport games | 07-06-2008 | |
| | Sport games | 07-22-2008 | |
| (Scores) | Thinking Strategy Games | 07-26-2008 | |
| (Scores) | Thinking Strategy Games | 07-25-2008 | |
| (Scores) | Thinking Strategy Games | 08-05-2008 | |
| | Thinking Strategy Games | 08-22-2008 | |
| (A télécharger) | Card games | 09-01-2008 | |
| (Scores) | Thinking Strategy Games | 10-06-2008 | |
| | Thinking Strategy Games | 10-10-2008 | |
| | Time Management / MMORPG Games | 09-19-2008 | |
| | Shooting games | 11-04-2008 | |
| | Thinking Strategy Games | 11-06-2008 | |
| (A télécharger) | Thinking Strategy Games | 12-13-2008 | |
| (A télécharger) | Action games | 12-14-2008 | |
| (A télécharger) | Funny games | 12-23-2008 | |
| | Thinking Strategy Games | 12-26-2008 | |
| (A télécharger) | Funny games | 12-26-2008 | |
| (Scores) | Thinking Strategy Games | 01-17-2009 | |
| (Scores) | Thinking Strategy Games | 01-19-2009 | |
| (A télécharger) | Time Management / MMORPG Games | 12-21-2008 | |
| (Scores) | Funny games | 01-23-2009 | |
| | Thinking Strategy Games | 01-07-2009 | |
| (Scores) | Card games | 01-24-2009 | |
| (Scores) | Thinking Strategy Games | 01-17-2009 | |
| (Scores) | Thinking Strategy Games | 01-23-2009 | |
| | Thinking Strategy Games | 01-30-2009 | |
| | Thinking Strategy Games | 02-06-2009 | |
| (A télécharger) | Thinking Strategy Games | 12-16-2008 | |
| | Thinking Strategy Games | 03-05-2009 | |
| (A télécharger) | Time Management / MMORPG Games | 03-17-2009 | |
| (A télécharger) | Time Management / MMORPG Games | 03-20-2009 | |
| (A télécharger) | Thinking Strategy Games | 03-16-2009 | |
| (A télécharger) | Thinking Strategy Games | 03-23-2009 | |
| | Platform games | 02-07-2009 | |
| (A télécharger) | Funny games | 02-17-2009 | |
| | Thinking Strategy Games | 02-06-2009 | |
| (Scores) | Card games | 04-08-2009 | |
| | Funny games | 02-01-2009 | |
| | Thinking Strategy Games | 03-27-2009 | |
| | Funny games | 04-15-2009 | |
| | Platform games | 04-04-2009 | |
| | Platform games | 01-09-2009 | |
| (A télécharger) | Thinking Strategy Games | 04-25-2009 | |
| | Action games | 05-04-2009 | |
| (A télécharger) | Thinking Strategy Games | 12-30-2008 | |
| | Funny games | 05-06-2009 | |
| (A télécharger) | Funny games | 03-31-2009 | |
| | Shooting games | 05-11-2009 | |
| | Adventure-Role-RPG Games | 02-19-2009 | |
| (A télécharger) | Time Management / MMORPG Games | 05-06-2009 | |
| (A télécharger) | Thinking Strategy Games | 05-23-2009 | |
| (A télécharger) | Thinking Strategy Games | 05-23-2009 | |
| (A télécharger) | Thinking Strategy Games | 06-08-2009 | |
| | Adventure-Role-RPG Games | 02-19-2009 | |
| (A télécharger) | Time Management / MMORPG Games | 05-03-2009 | |
| (A télécharger) | Time Management / MMORPG Games | 12-27-2008 | |
| | Thinking Strategy Games | 12-14-2009 | |
| (A télécharger) | Time Management / MMORPG Games | 10-23-2009 | |
| | Reflex-mouse games | 03-04-2012 | |
| | Shooting games | 03-04-2012 | |
| | Funny games | 03-22-2012 | |
| (Scores) | Card games | 03-24-2013 | |
| | Thinking Strategy Games | 04-24-2013 | |
| (Scores) | Card games | 04-30-2013 | |
| (Scores) | Card games | 05-04-2013 | |
| | Adventure-Role-RPG Games | 03-24-2008 | |
| | Battle games | 05-10-2007 | |
| | Platform games | 08-21-2007 | |
| | Race Simulation Games | 07-20-2008 | |
| | Adventure-Role-RPG Games | 03-08-2008 | |
| | Music Games | 05-31-2008 | |
| | Thinking Strategy Games | 07-16-2004 | |
Hold 'Shift' for multi column sorting
Games to download on your computer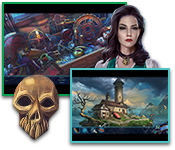 Mystery of the Ancients: No Escape Collector's Edi
Get lost in a haunted house that keeps changing!

PC - 781.8 MB

Nevertales: The Abomination Collector's Edition
The Abomination threatens to erase all worlds from existence!

PC - 770 MB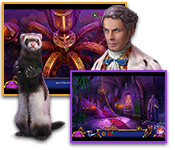 Dark Romance: Hunchback of Notre-Dame Collector's
Can you save the city from the dangerous criminal Quasimodo?

PC - 1121.8 MB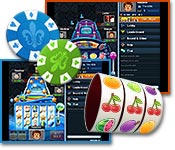 Big Fish Casino
Blackjack, Texas Hold'em Poker, Video Poker, Roulette, Slots, and Word Ace in a gorgeous, social package! Play, compete, show off, and make friends!

PC - 39.8 MB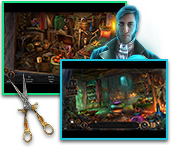 Fright Chasers: Director's Cut Collector's Edition
When a young man is apparently abducted by spirits at an abandoned movie theater, you rush to investigate. You arrive to find truth to the tales as yo...

PC - 629.8 MB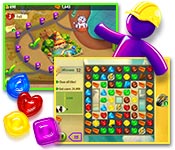 Gummy Drop!
Match your way through thousands of levels as you solve puzzles and explore colorful cities around the globe. LET'S GO GUMMY!®

PC - 98.6 MB
RSS 2.0
| |
Secteurjeux sur Itunes App Store
|
Version Mobile Ipad |
Contact us
|
Games for your website
|
Games keyword find
|
In English
[
French
]
© Copyright 2018 - 2019 Citruce ® SAS - RCS Paris 504 472 366 -
online games
,
free games.
All rights reserved.
Engagement de confidentialité