| | Titre | Genre | Mise en ligne |
| --- | --- | --- | --- |
| | | Jeux de cartes | 04-18-2008 |
| | (A télécharger) | Jeux fun | 04-12-2009 |
| | (A télécharger) | Jeux Réflexion Stratégie | 02-11-2008 |
| | (A télécharger) | Jeux Réflexion Stratégie | 12-16-2008 |
| | (A télécharger) | Jeux fun | 12-18-2008 |
| | | Jeux de sport | 12-19-2008 |
| | | Jeux Réflexion Stratégie | 12-19-2008 |
| | | Jeux de cartes | 03-03-2008 |
| | (A télécharger) | Jeux fun | 05-04-2008 |
| | (A télécharger) | Jeux Réflexion Stratégie | 04-11-2009 |
| | | Jeux de cartes | 04-14-2008 |
| | | Jeux Réflexion Stratégie | 03-07-2008 |
| | | Jeux fun | 04-24-2008 |
| | | Jeux Gestion - MMORPG | 05-19-2008 |
| | | Jeux Réflexion Stratégie | 01-02-2009 |
| | (A télécharger) | Jeux Réflexion Stratégie | 04-10-2009 |
| | (A télécharger) | Jeux de Casino | 08-15-2008 |
| | (A télécharger) | Jeux Gestion - MMORPG | 07-23-2008 |
| | (A télécharger) | Jeux d'action | 12-17-2008 |
| | (A télécharger) | Jeux Réflexion Stratégie | 12-18-2008 |
| | (A télécharger) | Jeux Réflexion Stratégie | 05-23-2009 |
| | (A télécharger) | Jeux Réflexion Stratégie | 05-24-2009 |
| | | Jeux fun | 05-25-2009 |
| | | Jeux Gestion - MMORPG | 05-26-2009 |
| | (Scores) | Jeux Réflexion Stratégie | 10-06-2008 |
| | (A télécharger) | Jeux de cartes | 09-01-2008 |
| | (A télécharger) | Jeux d'action | 09-02-2008 |
| | (A télécharger) | Jeux fun | 09-05-2008 |
| | (A télécharger) | Jeux d'action | 09-03-2008 |
| | (A télécharger) | Jeux Gestion - MMORPG | 09-16-2008 |
| | (A télécharger) | Jeux de Tir - Shoot | 09-18-2008 |
| | | Jeux Gestion - MMORPG | 09-19-2008 |
| | | Jeux Gestion - MMORPG | 09-20-2008 |
| | | Jeux Aventure Rôle RPG | 09-27-2008 |
| | (A télécharger) | Jeux Réflexion Stratégie | 12-13-2008 |
| | (A télécharger) | Jeux d'action | 12-14-2008 |
| | (A télécharger) | Jeux Réflexion Stratégie | 12-16-2008 |
| | (A télécharger) | Jeux Réflexion Stratégie | 12-15-2008 |
| | (A télécharger) | Jeux Réflexion Stratégie | 12-13-2008 |
| | (A télécharger) | Jeux Réflexion Stratégie | 12-20-2008 |
| | (A télécharger) | Jeux Réflexion Stratégie | 12-20-2008 |
| | (A télécharger) | Jeux Gestion - MMORPG | 12-21-2008 |
| | (A télécharger) | Jeux Gestion - MMORPG | 12-21-2008 |
| | | Jeux fun | 12-21-2008 |
| | (A télécharger) | Jeux fun | 12-22-2008 |
| | (A télécharger) | Jeux Réflexion Stratégie | 12-22-2008 |
| | (A télécharger) | Jeux Gestion - MMORPG | 12-22-2008 |
| | (A télécharger) | Jeux fun | 12-23-2008 |
| | (A télécharger) | Jeux fun | 12-24-2008 |
| | | Jeux Réflexion Stratégie | 12-24-2008 |
Hold 'Shift' for multi column sorting
Games to download on your computer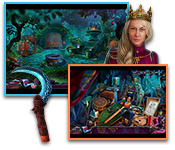 Dark Romance: The Ethereal Gardens Collector's Edi
Can you defeat an evil fairy queen to avenge your father?

PC - 1148.1 MB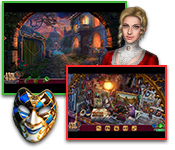 Dark City: Vienna Collector's Edition
Can you save Vienna from a masked Phantom's wrath?

PC - 793.5 MB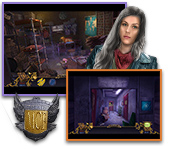 Mystery Case Files: Moths to a Flame Collector's E
The past returns inside the Zenith Museum of Oddities!

PC - 800.7 MB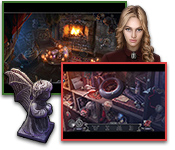 Grim Tales: Guest From The Future Collector's Edit
A surprise visitor brings news of a grievous future!

PC - 660 MB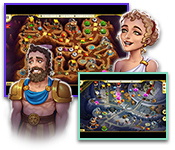 12 Labours of Hercules IX: A Hero's Moonwalk Colle
Get on board the spaceship with Hercules, explore distant planets, find extraterrestrial life and save the galaxy from a dangerous monster!

PC - 218.8 MB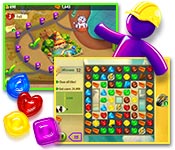 Gummy Drop!
Match your way through thousands of levels as you solve puzzles and explore colorful cities around the globe. LET'S GO GUMMY!®

PC - 98.6 MB
RSS 2.0
| |
Secteurjeux sur Itunes App Store
|
Version Mobile Ipad |
Contact us
|
Games for your website
|
Games keyword find
|
In English
[
French
]
© Copyright 2018 - 2019 Citruce ® SAS - RCS Paris 504 472 366 -
online games
,
free games.
All rights reserved.
Engagement de confidentialité